A browser extension is a program that is primarily known as a plug-in, which is added to the browser to increase the functionality of the browser. A browser extension adds new features to the web browser. There are thousands of browser extensions available in the Chrome web store for your chrome browser. Here, we are writing about some best Google Chrome extensions. These extensions are not only for the Chrome browser. These can be used on several other web browsers which are developed using the Chromium source code.
Here is a list of 10 very useful, free, and some of the best Google Chrome extension for your Google Chrome web browser. These must-have browser extensions are completely free and you can install it directly from Chrome web store. Here are some excellent extensions of 2020 which should be in your web browser.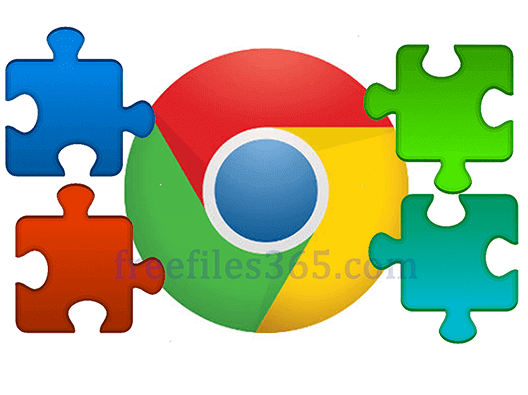 Every browser extension in the Web Store is developed for a different purpose. Some of them are developed by Google and some extensions are developed by some third-party developers. Here I am sharing some very essential browser extensions, which can enhance your browser by adding several important features. Let's look at these best Google Chrome extensions for your PC.
Best Google Chrome Extension:
Evernote Web Clipper: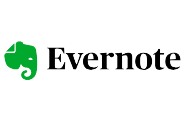 Evernote Web Clipper
Evernote Web Clipper is a very useful browser extension available for Google Chrome, Mozilla Firefox, Safari, Internet Explorer (IE) 7+, Microsoft Edge, and Opera, Vivaldi web browser, etc. Evernote helps you to save any web page data into your Evernote account instantly. You can save the whole website or the article section or any paragraph of the page in your Evernote account. Or you can take a full-page screenshot of a web page or a particular part of the page and view or edit the image in your Evernote account anytime.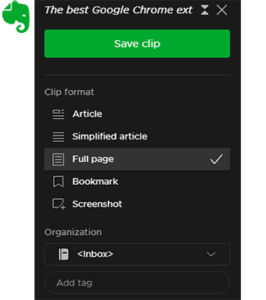 Evernote Web Clipper also allows you to Simplify a web page for a beautiful reading experience just in one click. A user also can clip and save any URL as a bookmark with a brief description and the main image of the web page. Saving PDFs directly to your Evernote account you view online is very easy with this tool.
You can use Evernote Clipper by clicking on the small elephant icon at the top right corner of your web browser.
LastPass:
LastPass is another great google Chrome browser extension used to manage and access usernames and passwords for all online accounts. It is an award-winning password manager tool, which lets you securely save your passwords and usernames in an encrypted vault and you can securely access your passwords from any computer or mobile device. You only need to remember the LastPass master password to access your LastPass vault.
Features of LastPass
LastPass saves and encrypts login usernames and passwords.
It allows you to add, edit, view, delete, and organize your passwords easily.
LastPass helps you to generate a strong password for any site during sign-up to that site.
LastPass securely keeps your store your credit cards & shopping profile data.
You can access and use your same LastPass account everywhere on any computer, laptop, phone or tablet. Anything you save on any device is instantly available on all your other devices too.
You can review your passwords using the LastPass security check and can replace any of your weak passwords by generating a secure and strong password using LastPass.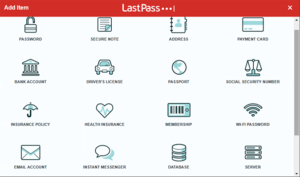 LastPass Features
Now you no need to remember or write down any long or difficult passwords as the Last Pass will do it securely for you LastPass will autofill it for you whenever you go to your sites.
Website: lastpass.com
Download LastPass from Chrome web store
Full Page Screen Capture: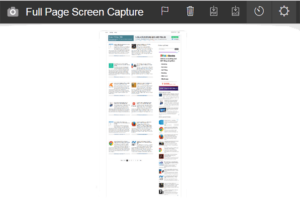 Screenshot by Full Page Screen Capture
Full page screen capture is a very easy and the best Google Chrome extensions of its kind to capture the entire webpage with a single click and allows you to save the captured page as an image file or PDF file format. Also, it is very lightweight compared to other related extensions. The use of this extension is one of the easiest ways to capture your whole current browser window in one click. To capture a page, you need to click on the camera icon of Full Page Screen Capture extension at the top left corner of your browser window or press Alt+Shift+P keys together on your keyboard. And the entire browser window will be captured within a few seconds.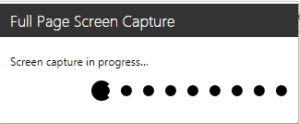 Screen capture in progress
Website: mrcoles.com
Awesome Screenshot: Screen Video Recorder:
Besides capturing the browser window, the Awesome Screenshot extension will do a lot for you for free. Like the Full page screen capture extension stated above, Awesome Screenshot also able to capture the entire browser window. But it has some other very important features like capture the screen outside the browser window (desktop screen capture), screen record, delayed capture, select and edit a local image, edits the captured window, annotates an image with arrows, lines, rectangles, circles, and text, blurs any part of a captured image, etc.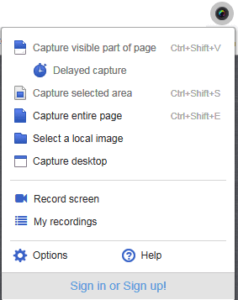 Awesome Screenshot's Options
You can start the Awesome Screenshot by clicking on the icon at the top right corner of your web browser. Download this best Google Chrome extension, Awesome Screenshot: Screen Video Recorder from Chrome web store through the below link.
Website: awesomescreenshot.com
Pop up blocker for Chrome

The Poper blocker is another best Google Chrome extension by Poper Blocker to give the users a better web surfing experience by disabling any unwanted Pop-ups, pop-unders and overlays in an easy and effective way on any website. It also provides security to your PC by blocking malware popups. You can also allow showing popups on any site in just one click.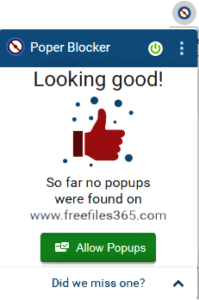 Pop up blocker for Chrome
You can download The Pop-up blocker browser extension for Chrome from Chrome web store through below link:
Website: poperblocker.com/
Download Pop up Blocker Extension
Click&Clean
Click&Clean is a free browser maintenance and cleaning extension offered by Hotcleaner. It is a one-click cleanup tool to clean your browser by clearing your browser Cache data, Cookies, typed URLs, browsing history, download history etc instantly. The Click&Clean also allows you to download and take a backup of your browsing history.
Additionally, it also allows you to clean up your hard drives for unnecessary junk files, temporary files and free up more disk space.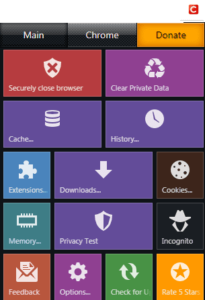 Click&Clean window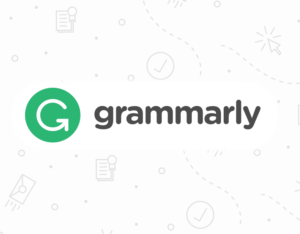 Grammarly Logo
If you are a writer, blogger, student, or a daily social media user, then Grammarly is a very essential extension for your web browser. Grammarly is writing enhancement app or extension works through the internet Offered by grammarly.com. It is an Artificial Intelligence-based online proofreading extension for the different web browsers to check writing mistakes, grammatical errors and to show definitions and synonyms of any word during typing. In addition to the browser extension, you can use Grammarly application on your computer a dictionary, or a proofreading app. You can read and download Grammarly for PC here.
Download Grammarly from Chrome Web Store
Momentum:
Momentum is a browser extension that redesigned your browser's new tab by replacing the original new tab window with a new personal dashboard, which includes a beautiful background image, a weather report, time, and an inspirational quote. The new tab will give you a peaceful moment and make you more productive by motivating you with inspirational quotes. This image and quote change itself every day with a new one. It helps you to set a daily focus an also helps you with a reminder of your focus for the day on every new tab. It eliminates the disturbance and distractions from your mind and helps you stay focused on your goal.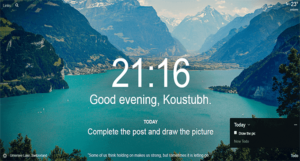 Momentum Browser Tab
Website: momentumdash.com
Download Momentum from Chrome Web Store
Todoist: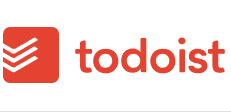 Todoist
Todoist is another best browser extension for Chrome to maintain your to-do list items. This tool allows you to manage and track your to-do task list from your browser window. It also works on all of your devices even when you are not online. The user also can organize and prioritize their to-do task list as required. Now, you don't need to remember your long list of work routines as the Todoist task manager will do it for you and allows you to concentrate on your work.
Website: todoist.com
Download Todoist from Chrome Web Store
Speed Dial [FVD]

Speed Dial [FVD] Logo
Speed Dial [FVD] is one of the most popular and highest-rated and one of the best Google Chrome extensions to organize and arrange your browser window. It replaces the new tab of your web browser with the most visited speed dial links and gives them an incredible look by designing the visual bookmarks and the background. It also offers you to create your own speed dial slot.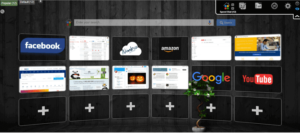 Speed Dial Browser Tab
Using Speed Dial [FVD] you can make groups of different sites of the same topic that you visit often. Like, you can create a group called 'News' for news-related sites or you can keep all social media sites in a group and you can name the group as 'Social' or as you require.
Website: everhelper.me
Download Speed Dial [FVD] from Chrome web store
Best Google Chrome Extensions In 2020 You Must Have