Download VSDC Free Video Editor for Windows; It is a great program to edit videos easily and without any hustle. This free video editing software can perform a variety of editing tasks including applying effects such as color correction, object transformation, object filters, reducing file size, and many more. It is one of the widely popular free video editors for Windows.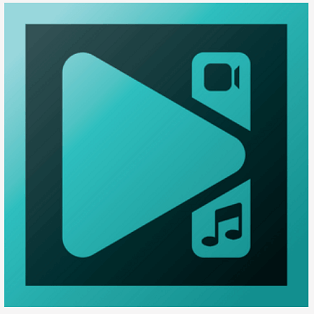 Another advantage of VSDC is compatibility with many different formats. Its straightforward and tidy interface allows you to edit videos without facing any major problems. As this application is totally free, you don't have to worry about an evaluation period, payment, or subscription. Its creators have been able to construct a supportive community that can assist you in learning about the program and resolving any issues.
For those looking to create new videos or edit existing ones, VSDC Free Video Editor a feature-rich but simple program is often looked for. It is a free video editing software that does not require any special technical skills or know-how to use and edit videos. However, some third-party promotions may pop up during the installation process, and one should be sure to decline them to protect one's PC.
VSDC is available only for all the latest Windows computers. Download VSDC Free Video Editor for Windows 11, 10, 7 (32-bit and 64-bit) PC using the below link.
Key Features:
Non-linear video editor: Unlike traditional editing software, where scenes are played in a certain order and sequence, VSDC Free Video Editor allows users to place objects at any point on the timeline and resize them as desired. Furthermore, the parameters, shape, and position of the objects can be altered at any point.
Visual and audio effects: You can apply various visual and audio effects to your videos to achieve the necessary result. Since the number of available visual effects is very high, they are split into five categories for ease of navigation: color correction, object transformation, object filters, transition effects, and special fx.
Blending modes: You can modify the appearance of your video footage to your liking with color blending. A selection of adjustable settings allows you to give your video a professional touch. For those who are just starting out or who are short on time, you can select from a range of Instagram-style filters and apply them in one step.
Multicam: The Multicam feature in VSDC Free Video Editor allows you to combine footage from two different cameras and switch between them seamlessly. Perfect for recording live events or interviews, you can pick the most impressive parts from both cameras to produce an interesting and dynamic finished product. With user-friendly controls, you can get the results you want without the need for expensive equipment or extensive knowledge.
Masking: VSDC Free Video Editor offers the creation of masks in various shapes to hide, blur, or emphasize certain elements in your footage. You can also utilize this feature to add special effects inside or outside the masked region. Masking is usually done to obscure a face to protect the identity or erase undesirable marks.
Motion tracking: The Motion tracking feature facilitates the monitoring of the movements of any object in a video, and then the generated trajectory can be applied to other components – such as titles, captions, icons, pictures, masks, and more. This tool makes it simple to add a censor mask on a moving object or have captions follow a chosen element in the video.
port videos to social networks: VSDC Free Video Editor can make preparing videos for social media sites such as Facebook, YouTube, Instagram, Twitter, and Vimeo easy with their export profiles, taking the hassle out of selecting the right format and ensuring all the requirements are met. It even lets you upload your video directly to YouTube right from the app without switching windows or tabs.
Subpixel accuracy: Objects in a scene are positioned with subpixel accuracy, which makes for smooth animation, rotation, transformation, and precise relative positioning. Download VSDC Free Video Editor now for free.
Supports Different Formats: This program is compatible with a wide range of video, image, and audio formats and codecs which means you don't have to convert your files for editing.
4K and HD export: VSDC is currently the only free video editor that allows you to export in a new H265/HEVC codec to maintain the highest quality at a minimum file size which is essential for those often processing 4K and HD files.
Predefined device-specific settings: It has a huge list of predefined settings, that helps to generate videos suitable for many popular multimedia devices, such as DVD players, iPod/iPhone/iPad, PSP, Galaxy, all types of mobile phones, Sony PlayStation, Xbox, Zune, Archos, iRiver, Creative Zen, Blackberry, MP4 players, and more.
Working with charts: You can generate different types of diagrams, including 3D ones such as Bars, Stacked Bars, points, Bubbles, Lines, and many more. These visuals can be based on continuously changing data of various forms. Additionally, You can customize their appearance completely.
Video stabilization tool: Videos taken with drones, action cameras, or other portable equipment often require some editing. VSDC Stabilization tool acts as a virtual tripod, getting rid of any jitter or motion blur caused by camera movement and creating a much smoother video.
Built-in DVD burning tool: The editor comes with a DVD burning tool, allowing you to easily burn the results of your work to optical discs.
Video File Converter: The application is designed to quickly convert video files from one format to another. It has some basic features for editing videos: removing unneeded segments, splitting your video into parts, and merging several files into one.
Desktop video capture: The video editor features a desktop video capture utility that saves captured footage to a video file for subsequent processing in the editor.
Video capturing: VSDC editor can record video from various video tuners, and webcams, and store the footage on your device in any file format for further editing.
Technical Descriptions:
Name: VSDC Video Editor Free
Developer/Website: www.videosoftdev.com
Category: Multimedia/Video Editor
Installer Type: Standalone offline installer
OS Support: Windows 11, 10, and 7 (32/64-bit).
Version: 8.2 (Latest Stable Version)
License: Free
Download VSDC Free Video Editor for Windows:
Click the below link to download VSDC Free 64-bit, Size 124 MB
Click the below link to download VSDC Free 32-bit, Size 104 MB
FAQ Section:
Is VSDC Free Video Editor completely free to use?
VSDC video software Free is completely free for editing and making any videos. Also, it is freely available for download to Windows OS-based PCs and laptops
Is VSDC Free Video Editor good for editing videos?
The latest version of VSDC Free Video Editor offers a wide range of features. Using VSDC, you not only can you apply various filters and visual effects to videos, but you can also customize objects, adjust colors, transition between clips, and apply audio effects and FX.
Even though it has fewer editing features compared to some other premium editors, but still, there is no doubt that VSDC Free Video Editor is one of the best free video editing software.
Formats Supported by VSDC Free Video Editor:
This program supports multiple file formats that allow you to import videos from different sources. Additionally, it supports a wide range of devices, and depending on the device and the project you've created, you can easily export the files to be played smoothly in various formats.
When you're done editing your video, you can export it to be compatible with a wide range of devices, such as PSP, BlackBerry, iPod, Xbox, iRiver, Archos, Android, iPhone, and Windows PC.
VSDC Free Video Editor not only provides basic video editing features but also offers a variety of file formats so that you can work with videos from different sources. You can also add markers to the video, extract audio tracks, export images, or burn the video clips to a disc to be shared.
How to use VSDC Video Editor?
Using VSDC Free Video Editor, you can edit and modify your videos, add effects, easily cut or trim any parts, add audio, etc easily. In comparison to other free video editors such as DaVinci Resolve, Filmora, etc, VSDC has basic features. Nonetheless, it does a satisfactory job of editing videos.
Once you begin a new project, you can determine numerous settings, such as the kind of video. You can either leave the project empty, insert a video, capture the desktop, or upload images. When you bring multimedia files to the program, you can choose the type of transition and customize it according to your wishes.
Unlike other free video editors, this program allows you to reorganize chosen files, adjust size and length, and alter other specifications. This provides you with more control over video editing. Additionally, you can make new scenes to be added to the project with VSDC if you are not content with what is already included in the software. Download VSDC free video editor for Windows 32-bit and 64-bit PC for free.
Related Software