Free video editing software has come a long way in the past decade and provides an array of options for filmmakers of all levels. These programs have delivered plenty for modern filmmakers. Although you won't be able to craft Hollywood-level blockbusters with them, if you want to make amusing and exciting clips or sleek pro videos, you'll be amazed by their quality. Here are 5 best free video editing software that delivers useful tools and features to edit your videos easily for free.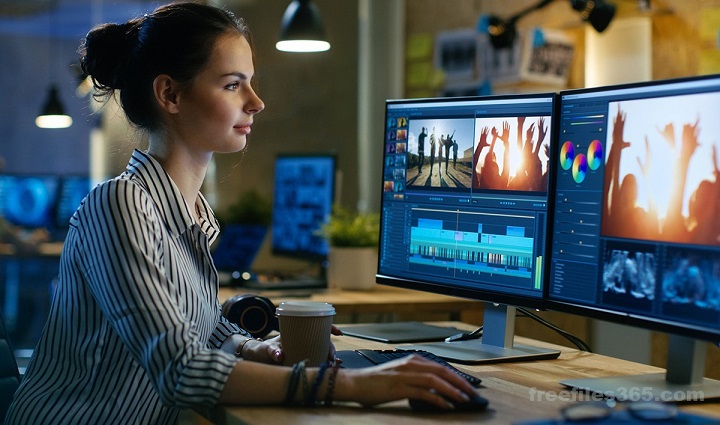 Best Free Video Editing Software
With more than a decade of experience testing video editors, you can rely on our choice of software for Windows as well as other platforms like Mac, Linux, etc. You can use these programs in your daily routines, obtained input from other creatives, and examined most of them, assessing their ease, speed, features, and more. Here are the 5 best video editing software for Windows that you can use for free.
Shotcut: A versatile open-source video editor: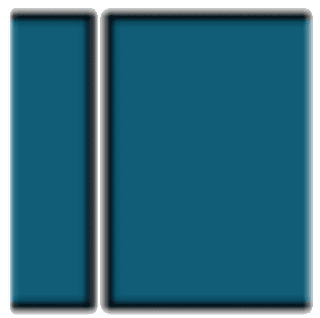 Whether you're a beginner or an experienced video editor, Shotcut provides a versatile and user-friendly platform to bring your ideas to life. Open-source and cross-platform, Shotcut is a free video editing tool for people. Even though it has some minor bugs, overall it's a highly robust piece of software that makes almost every 'Best Video Editing Software' list out there.
Shotcut supports hundreds of video and audio formats, so it's super handy for bringing disparate files together. Shotcut supports a wide range of video formats including 4K and ProRes, ensuring you can bring together videos from various sources effortlessly.
Due to its intuitive interface, you can quickly drag and drop video clips, images, and audio, to arrange your timelines, apply filters and effects, cut and trim clips, edit audio, and many more. , arrange timelines, and apply filters and effects with ease. Shotcut also offers advanced features like keyframes, chroma-keying, and audio mixing, making it a powerful tool for professional-grade editing.
Shotcut is an open-source and cross-platform video editing software for Windows PC which is also available for Mac, and Linux platforms. It is a great option for those looking for a simple but powerful free video editor for their PC.
Pros and Cons of Shotcut:
Pros:
It is versatile and has powerful editing capabilities.
It supports a wide range of video formats, including 4K videos.
Shotcut has an intuitive interface with drag-and-drop functionality.
Advanced features like keyframes, chroma-keying, and audio mixing.
Being open-source, it gets regular updates and active community support.
Cons:
Occasional stability issues and crashes.
A limited number of built-in transitions and effects compared to some other software.
Lacks some advanced features found in premium video editing software.
The interface is a little bit overwhelming for beginners.
DaVinci Resolve: pro-level editing for free.
Do you want the same Emmy-award-winning video editing technology that professionals use? Look no further than DaVinci Resolve, the ultimate free video editing software. With cloud-based workflow systems, DaVinci makes collaborating with others easy, while the UX design is broken down into 'Pages' for a more focused approach.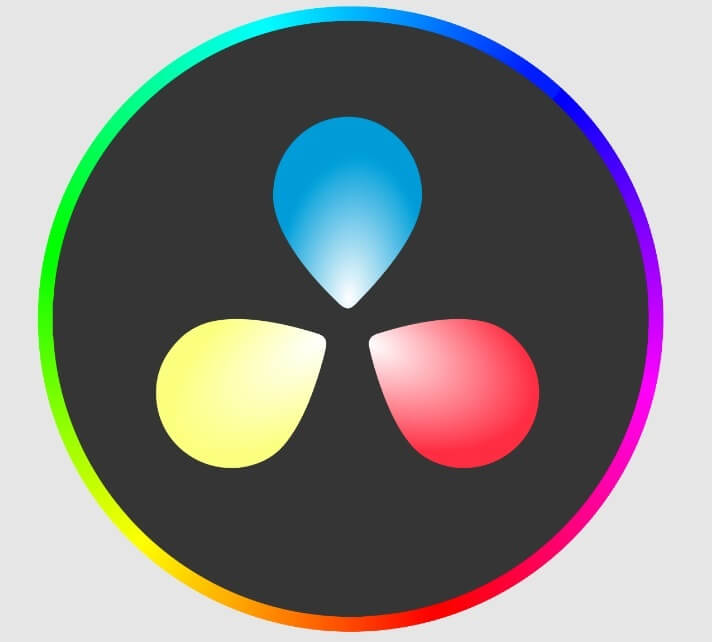 DaVinci Resolve has earned a very good reputation in the film industry and is now available as a free version for Windows PC users. This powerful but free video editing software offers a complete package of features, including advanced color grading, visual effects, motion graphics, audio editing, etc to help you with professional-grade video editing. It is developed by Blackmagic Design.
Trim away on the 'Cut' page, adjust hues and shadows on the 'Color' tab, and even output directly to Twitter on the 'Media and Delivery' page. With its industry-standard program, you can achieve Hollywood-level results without spending a penny. The intuitive interface and comprehensive tutorials of DaVinci Resolve make it accessible to both beginners and advanced users, enabling you to unleash your creativity and produce visually stunning videos.
Before downloading, just beware that DaVinci Resolve is a powerful tool that requires a powerful computer system. So, make sure your computer has the minimum requirements to run the program.
Pros and Cons of DaVinci Resolve:
Pros:
It offers professional-grade editing features and advanced color-grading tools.
DaVinci Resolve lets you create very high-quality visual effects and motion graphics.
It has powerful audio editing and mixing features.
It supports a wide range of video formats and resolutions.
High-quality rendering and export options.
Cons:
DaVinci Resolve requires a powerful computer system to run smoothly.
Steeper learning curve due to its vast array of features.
The free version may have limitations compared to the paid version.
New users may find the interface of the program overwhelming.
OpenShot: A Simple and Feature-Packed Editor for Beginners:
OpenShot offers an impressive range of features that make it a great choice for editing videos. No matter what operating system you are using,  this award-winning free video editing software works for Mac, Windows, or Linux. It includes a huge library of pre-installed templates and animations, enabling you to add professional touches to your videos effortlessly. It also supports keyframe animation, time mapping, and 3D effects, empowering you to experiment and add flair to your creations.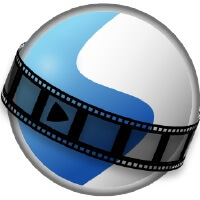 OpenShot offers unlimited tracks so that you can add as many layers like videos, images, audio, effects, etc as you could ever want. If you're new to video editing, OpenShot provides a user-friendly and feature-packed solution to get started. Its clean and intuitive interface allows you to quickly import and arrange clips, add transitions and effects, and apply audio enhancements.
A built-in animation framework makes this one a unique contender in this list: fade, bounce, slide, or animate pretty much anything in the frame to make your video project amazing.
Pros and Cons of OpenShot:
Pros:
The friendly interface makes it ideal for beginners.
It includes a wide range of built-in transitions and effects.
Supports keyframe animation and time mapping.
3D effects and title animations for added creativity.
OpenShot provides regular updates and strong community support.
Cons:
Has some performance issues
Sometimes crashes, especially with larger projects.
Advanced editing features are limited.
Exporting large files can be time-consuming.
VSDC Free Video Editor: A Robust and Feature-Rich Program
Are you searching for an easy and zero-cost way to edit your video clips? VSDC Free Video Editor is your answer! You won't have to spend any money or set up an account to use this. This software is absolutely free! What's more, its handy developer community is always present to help if you face any problems.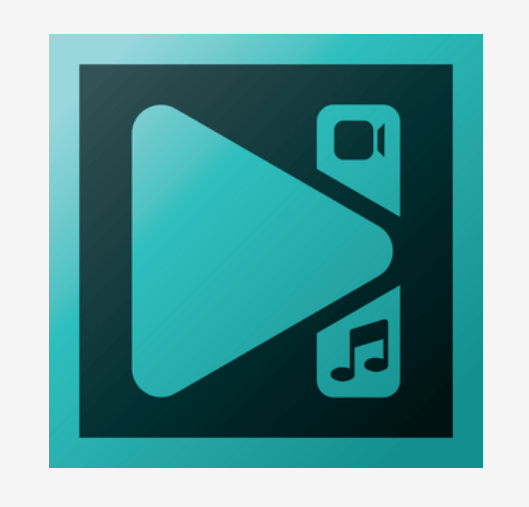 VSDC Free Video Editor is one of the best free video editing software. Due to its impressive set of features, it has been able to surpass its competitors and even some premium software. It offers a non-linear editing system that allows users to work on multiple tracks at the same time, making it the perfect choice for complex projects.
This video editor has all the features you'll need to enhance your videos, from effects to file capacity reduction to support for various formats. Additionally, the user-friendly setup makes editing your videos very easy.
Not only does VSDC support a wide array of video formats, but it also offers advanced features such as color correction, audio waveform visualization, and video stabilization. Although the interface may not be as user-friendly as some other options, the huge number of features available and its capability to export videos in various formats make it a great option for both new and professional video editors.
Pros and Cons of VSDC Free Video Editor:
Pros:
It provides powerful editing features.
Non-linear editing system for working with multiple tracks.
Advanced tools for color correction and audio waveform visualization.
Video stabilization feature for smoother footage.
Wide range of video export options.
No watermark on videos.
Cons:
The interface can be less intuitive compared to other software.
Occasional stability issues and crashes.
Requires a learning curve to master all the features.
Limited customer support and documentation.
Available for Windows only.
Learn more about VSDC Free Video Editor
HitFilm Express Free: Offers Professional-Grade Features for free:
HitFilm Express is a free professional-grade video editing program for Windows and Mac with a range of tutorials available to both novice and experienced filmmakers. It not only has all the necessary features required for the creation of amazing videos, but also provides users with 3D modeling, particle simulations, advanced green screen compositing, and audio editing capabilities.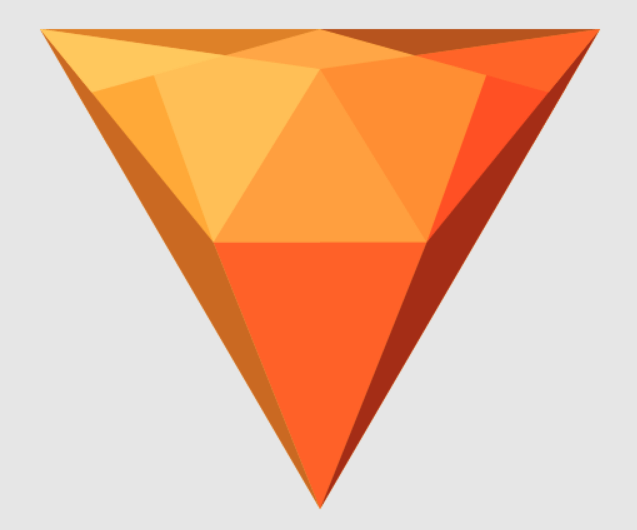 Multi-track editing and numerous video export options also make it an appealing choice for those looking to take their editing skills to the next level. Designed by FXhome Limited, HitFilm Express is perfect for beginners, gamers, social media influencers, and filmmakers alike; with almost all of its tools being available for free. Even with premium plans, the free version of the program is more than enough for those just starting out in the filmmaking world.
HitFilm Express is a powerful and feature-rich program, that offers filmmakers and video creators the opportunity to bring their ideas to life. It offers a range of features that can help you add excellent visual effects as well as sound effects to your project. You can use it to patch two scenes together, track objects, create titles, and implement genre-specific effects.
Even though HitFilm Express is a powerful and feature-packeted program, You can use this software to unleash your creativity without any worry about any cost.
Pros and Cons of HitFilm Express  Free:
Pros:
It provides professional-grade editing for free.
Lets you apply stunning visual effects.
Extensive library of visual effects and 3D modeling tools.
Advanced green screen compositing.
Supports multi-track editing and audio enhancements.
Cons:
The learning process is complex, especially for beginners.
Requires a powerful computer system to handle complex projects.
Limited export options in the free version.
Many useful features are restricted to paid add-ons.
Adds watermark on the free version.
Conclusion:
Selecting the best free video editing software for you requires considering several key factors. Think about the type of video you plan to make, whether you need to export in specific formats, and what hardware you have available. If you're an experienced editor, look for an app that gives you complete control, while if you're a novice, a simpler app may be better.
These are the five best free video editing software for Windows PC that offer a range of features and tools for users of various skill levels. Consider your specific needs and preferences to choose the software that suits your requirements. Remember that while these free programs provide impressive functionality, they may have some limitations compared to some other premium programs.
Related Aticles