OpenShot is a fantastic and free video editing software ideal for beginners and experienced editors. It is a cross-platform open-source video editor compatible with different operating systems. Download OpenShot video editor for Windows for free. OpenShot's interface is simple and user-friendly which makes it easy to use and navigate in the program. When you launch the program for the first time, you'll be guided through its features with a helpful tutorial, and if you need more help, there's a full user guide online.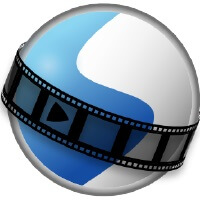 OpenShot video editor for Windows is designed to be an easy-to-use, comfortable for both experts and beginners and surprisingly powerful video editor that can write most video and image formats. To get started on OpenShot, just Drag and drop your media into the program and then drag and drop each clip into the timeline.
OpenShot allows you to add an unlimited number of tracks, and each one can have any type of media so that you can keep your clips organized so don't get confused. These friendly features make it one of the perfect video editing programs for both beginners and experts.
Frequently Asked Questions:
Does OpenShot support both Windows 32 and 64bit?
OpenShot is compatible with all major computer operating systems so that users can use it on any platform. Whether you're using Linux, Windows, or OS X, OpenShot lets you enjoy video editing on these OS easily. Additionally, the project files created by OpenShot are also cross-platform, which means you can save a video project in one OS, and open it on another. openshot.org video editor download for Windows 11, 10, and Windows 7 PC now. OpenShot supports both Windows 32-bit and 64-bit systems.
What file types does OpenShot support?
OpenShot support various video, audio, and image formats, thanks to its integration with the FFmpeg library. This powerful feature allows OpenShot to read and write the most popular video and image file types. For a comprehensive list of supported formats, you can refer to the FFmpeg project.
While the export dialog in OpenShot defaults to commonly used formats, the advanced tab grants you the flexibility to utilize any FFmpeg format that suits your requirements. With OpenShot, you can work with your preferred media formats without any hassle.  OpenShot supports video compression formats that are supported by FFmpeg, including WebM (VP9), AVCHD, HEVC, and audio codecs such as mp3, and aac.
Features of OpenShot Video Editor:
Cross-Platform: It is a cross-platform video editor that is available for Windows, Mac, and Linux. Download Openshot for Windows and other OS here.
Simple and Friendly Interface: OpenShot is designed to be the easiest and friendliest video editing software ever. Just download Openshot for Windows and give it a try and see for yourself.
Edit Video: It is very easy to get started with video editing with OpenShot. Drag and drop video, audio, or images from your file manager into OpenShot and start editing them with its powerful tools.
Video Effects: The powerful video effects engine lets you remove the background from your video, invert the colors, adjust brightness, and more.
Trim and Slice: It has many easy ways to cut your video. It quickly trims down your videos and finds those perfect moments.
Animation & Keyframes: It is a powerful animation framework that lets you fade, slide, bounce, and animate anything in your video project.
Unlimited Tracks: On Open Shot, it allows adding as many layers as you need for different audio tracks, video tracks, tracks for watermarks, background videos, and more.
Audio Waveforms: It supports audio waveforms and visualizes your audio files, and even outputs the waveforms as part of your video.
Title Editor: With Open Shot, adding titles to your video now becomes easy. Just use one of its inbuilt templates, or you can make your own.
3D Animations: It is another powerful and popular feature of Openshot Video Editor. It renders beautiful 3D animated titles and effects, such as snow, lens flares, or flying text.
Slow Motion & Time Effects: Like a premium video editing program, you can control the power of time, reversing, slowing down, and speeding up video. Use a preset or animate the playback speed and direction.
Multiple Languages: This open-source video editor is available in many different languages, and can be translated online with LaunchPad.
Technical Details of OpenShot for Windows:
Developer/Website: OpenShot Studios, LLC

License: Free/Open-Source

Category: Multimedia/Video Editor
Version: 3.1.1 (Latest Stable Version)

Installer Type: Standalone offline installer

OS Support: Windows 11 10, 8, and 7 (64-bit).
Download OpenShot Video Editor for Windows:
Shotcut 64-bit Windows installer, Size: 188 MB,
Shotcut 32-bit for Windows, Size: 187 MB
Shotcut for Mac, Size: 248 MB
Related Software